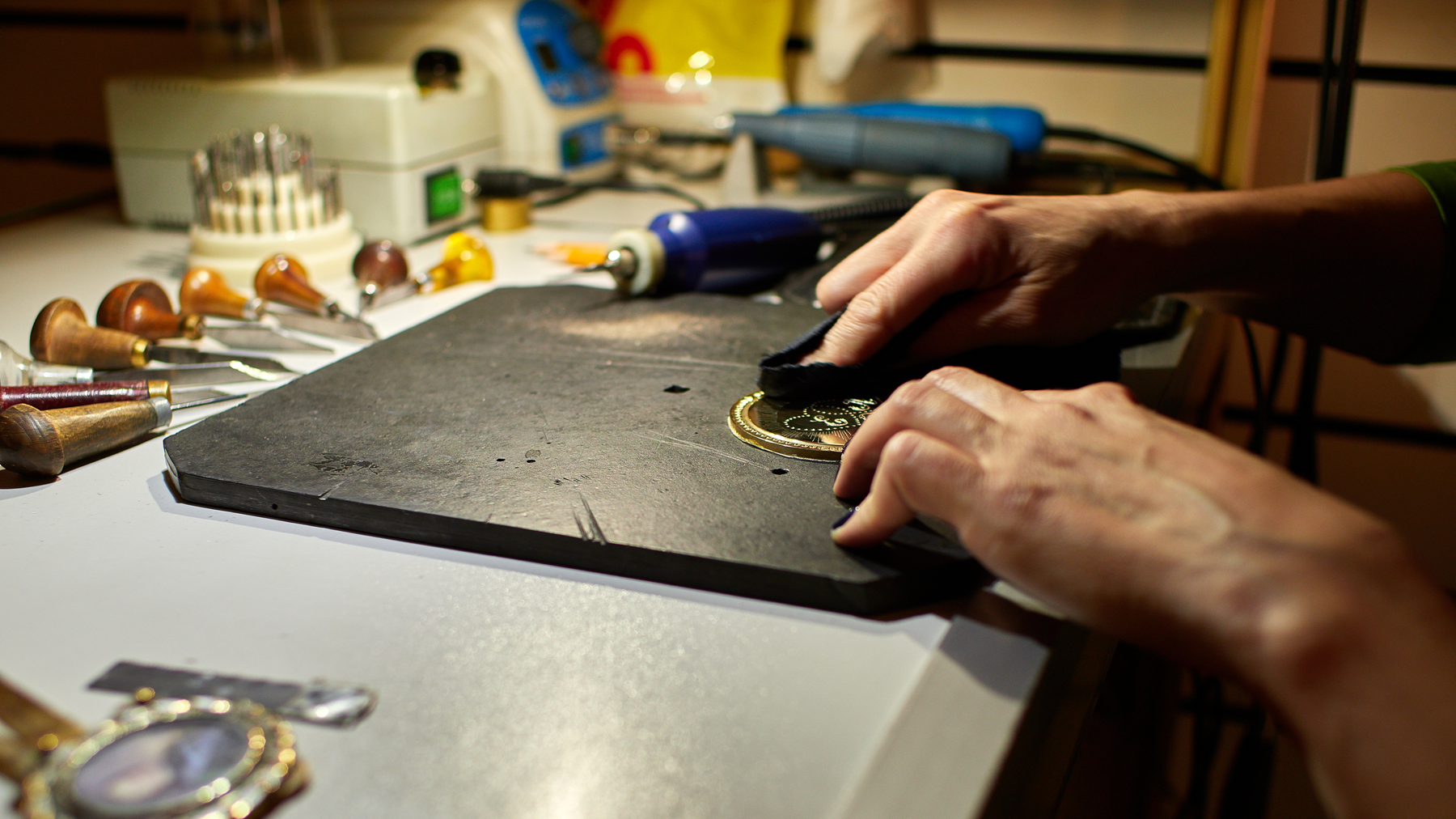 Professional Trophy Repairs
Our specialist trophy repairs include welding, re-plating, polishing, engraving removal and re-engraving to restore your award to its former glory. We take meticulous care to ensure your award is in top condition before sending it back to you; whether you have a trophy cup with a broken handle or a shield award that needs re-polishing, our specialists can help.
Re-plating engraving and engraving Removal
If you've got an old trophy or award that needs a bit of loving care and attention to restore it to its former glory, you've come to the right place. At Alpha Gifts we're experts at carefully removing existing engraving, polishing up the surface of the award and then re-engraving it with text, whether you want it to remain the same or require a new message.
We use cleaning techniques to ensure the surface is spotlessly clean before we start the polishing and engraving process, ensuring a fantastic finish to your award. We can also fit trophies with new wooden bases and engraved bands to enhance the appearance of older awards.
As part of award replating we can also remove engraving, either permanently or to re-engrave to enhance the look of the trophy. Trophy engraving removal is achieved through a polishing process using machinery, mops and rouges to ensure the layer is completely smooth and spotlessly clean. We can then replate the award with a good layer of silver, which is when re-engraving is carried out if required. We can use a variety of fonts and even engrave company logos to awards.
Replating an award is process that takes meticulous care to ensure it is perfect. Here at Alpha Gifts & Awards we have years of experience of replating silver awards and we have the professional equipment to ensure the end result is flawless.
High Quality Award Restoration
At Alpha Gifts and Awards we use specialist equipment to ensure we can carry out the high quality trophy restoration that we are known for. We have trophy polishing machinery and use mops, rouges and skilled polishing techniques to ensure your award is sparkling. This process is used to remove engraving where necessary, while any new engraving is applied after the award has been re-plated with silver if required.